Baseball may have just ended but that can only mean one thing, fantasy baseball season is just beginning! Below is our current rankings for the top 10 players. Make sure to check back for more rankings, advice and tips that will help you win your 2014 Fantasy Baseball league!
1. Miguel Cabrera
While in years past Cabrera has been a lock for the first pick, this year is different. Cabrera's numbers certainly make him worthy of the pick but it will be interesting to see how his injuries are addressed this off season. If he doesn't progress at a reasonable pace, Mike Trout will most likely slip into this spot.
2. Mike Trout
Trout is the definition of a 5 tool player. He also contributes in a major way in nearly every statistical category in fantasy baseball. In 2013 Trout finished 2nd on ESPN's player rater and the 2014 season might be the year in which he overtakes Cabrera.
3. Andrew McCutchen
After 1 and 2, things start to get tricky. In his MVP 2013 season, McCutchen hit .317 while hitting 21 homers with 27 SB, putting him 6th on ESPN's player rater. While other players are certainly worthy of the 3rd spot, we feel that McCutchen should improve upon his numbers in 2014, making him a solid choice for 3rd overall.
4. Clayton Kershaw
Every year people advise not to take pitchers in the first round and every year they are proven wrong. Kershaw is as good as it gets; he won 16 games in 2013, striking out 232 batters while maintaining a sub-2 ERA. Kershaw should put up similar numbers this season, making him a solid top-5 choice.
5. Paul Goldschmidt
Goldschmidt's breakout 2013 season was not a surprise for those who have followed his ascent. Goldschmidt has incredible power and he showed it off during 2013, smashing 36 home runs, most in the NL while driving in 125 RBI's, best in the MLB. His 300+ batting average and Gold-Glove caliber defense certainly don't hurt either. Goldschmidt makes a strong case for a top-5 pick.
6. Robinson Cano
It will be interesting how Cano's fantasy value is affected after he signs a new contract this weekend. If he remains a Yankee, expect to see similar numbers as he has put up in past years- 300+ batting average, 30 homers and 100 RBIs. If he signs with a new team, however, his stock could rise or decline slightly depending on the caliber of the lineup he will play with, the division he will play against and the park he is in. Either way, Cano is a surefire first round pick.
7. Carlos Gonzalez
Gonzalez poses the biggest risk in the 1st round for fantasy owners, yet he also has as much potential as any other player being taken in the 1st round. Injuries have plagued Cargo during his career but if he can finally finish a season without a trip to the DL, he has top-3 potential. Despite only playing 110 games in 2013, Cargo hit 26 homers along with 21 steals. In a full season, Cargo could be a true 40-40 threat with a high batting average and 100 RBIs. If you're looking for a high-risk high-reward player, Cargo is your guy.
8. Hanley Ramirez
Another high-risk high-reward player is Hanley Ramirez. Much like Carlos Gonzalez, Hanley has been plagued by injuries for his whole career, though he has proven that he has the talent to put up top-5 caliber numbers. In 2013, Hanley only played 86 games but if you project his numbers (.345 BA, 20 HR, 10 steals, 57 RBI) over a full season, you're looking at MVP caliber numbers at a valuable position. Though Ramirez might not be a good pick in the top 5, he has the ability to produce those kinds of numbers.
9. Troy Tulowitzki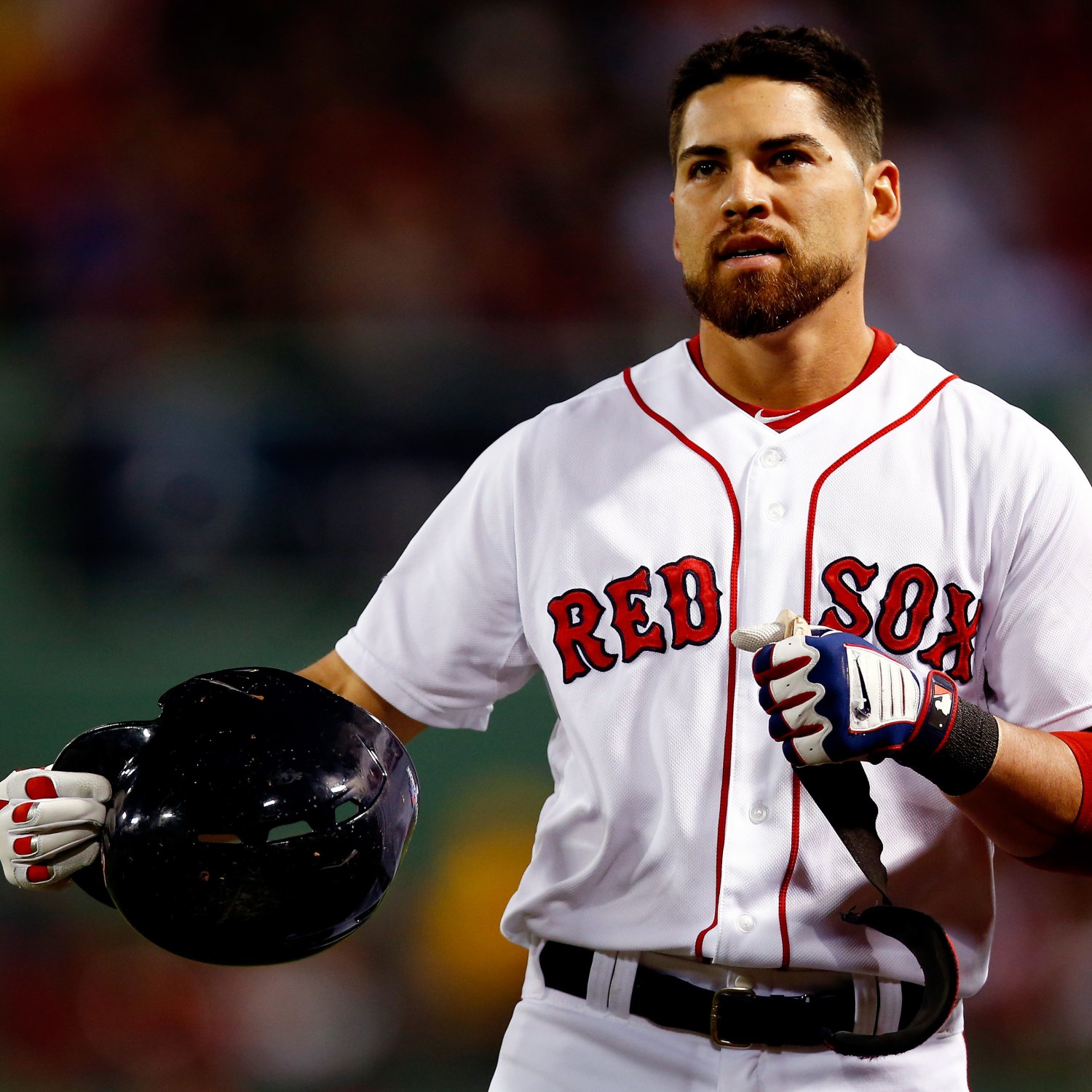 Tulowitzki makes a good case for the title of best SS in the league. With an 162 game average during his career of .295/29/103, Tulowitzki clearly has first round talent. Despite this, he has only managed to put together 2 seasons of over 150 games. Anything above a late first round pick for Tulowitzki is too high.
10. Jacoby Ellsbury
Much like Robinson Cano, Ellsbury's value will depend on where he ends up after this offseason. Although it remains to be seen whether his 2011 campaign, in which he hit 32 home runs, was a fluke, Ellsbury has shown the signs of being a true 5 tool player. Should he end up in weak division with a solid lineup around him, Ellsbury could be in for a huge 2014 season.
Check back in over the next few days for our 11-20 rankings!