We are officially 1 day away from the start of the MLB season (since I refuse to consider the Australian games true games).

American League

AL East- Boston Red Sox

The defending champs lost Jacoby Ellsbury, but the resurgent Grady Sizemore should help fill that gap and youngster Jackie Bradley Jr. will prove to be a more than capable backup should Sizemore go down. A full season from Clay Buchholz will also help bolster the Sox staff, leading them to another AL East title.

AL Central- Detroit Tigers

The loss of Prince Fielder may hurt the offense a bit, but I see no real competition in the division for the Tigers. Their pitching staff is as strong as any teams and recent acquisition Ian Kinsler should be a potent force in the middle of the Tigers lineup.

AL West- Oakland A's

The AL West could be the most intriguing division in the AL this season. Many people like the Angels as a bounce-back team, but a lack of pitching depth will prevent them from capturing the West in my opinion. Likewise for the Rangers, who have 3 starters on their opening day roster with no major league experience whatsoever, pitching will be a major problem. While the A's are certainly not a perfect team, I see them winning 90-92 games behind Sonny Gray, who could be a sleeper candidate for the AL Cy Young this season.

Wild Card- Kansas City Royals, Tampa Bay Rays

Both teams are loaded with young talent and I think the pitching staffs are what will make the difference in the always competitive Wild Card race. The Rays staff is anchored by Matt Moore, David Price, Alex Cobb and Jeremy Hellickson while the Royals have James Shields and the flame-throwing Yordano Ventura in their rotation. I could also see the Angels making a run at a playoff birth should Albert Pujols rebound from his 2013 numbers.

League Champs- Boston Red Sox

Rookie of the Year- Xander Bogaerts

Cy Young- David Price

MVP- Mike Trout

National League

NL East- Washington Nationals

The Nationals will make the playoffs off the strength of their rotation, which will also be the X factor as to how far they can go in the playoffs. Stephen Strasburg, Gio Gonzalez, Jordan Zimmerman and Doug Fister could be the best playoff rotation in the league and if they can all stay healthy, this could be the year the Nationals make a run at the World Series title.

NL Central- St. Louis Cardinals

The Cardinals are returning just about everybody from last year's roster and will only be better with a full season of Michael Wacha to look forward to. There is no reason they shouldn't win the NL Central title.

NL West- Los Angeles Dodgers

The Dodgers might spend more than any other team in the MLB but they certainly have the talent to justify it. Their lineup is full of all-stars, from Matt Kemp to Yasiel Puig to Hanley Ramirez to Adrian Gonzalez. Having the best pitcher in the league certainly doesn't hurt either.

Wild Card- Pittsburgh Pirates, Atlanta Braves

Both teams made the playoffs last year and they should both be even better this season. Gerrit Cole and Julio Teheran are two of the best young pitchers in the game and after a full season of experience in the majors, they will be ready to lead their teams to the playoffs once again.

League Champs- LA Dodgers

Rookie of the Year- Archie Bradley

Cy Young- Jose Fernandez

MVP- Hanley Ramirez

MLB Playoffs

World Series- Red Sox vs. Dodgers

The Red Sox and Dodgers boast two of the strongest lineups in the league and both have strong rotations as well. The Red Sox certainly have more depth which will could come back to hurt the Dodgers should one of their stars get hurt or underperform, but the strength of the Dodgers starting pitchers cannot be overlooked. Clayton Kershaw, Ryu and Zack Greinke are all great pitchers but only Kershaw has shown success in the postseason and with the amount of pitches he throws in a season, he won't be able to be effective by the end of the playoffs. I think this series will go 7 games with the Red Sox finally prevailing due to their pitching depth.
The start of baseball season is finally upon us. There is certainly no lack of storylines to follow this season; Yasiel Puig's development as a player (and person), Derek Jeter's impending retirement, the expansion of replay among other things. Here are our 2014 pre-season power rankings!

1. Boston Red Sox


The defending champs will surely miss Jacoby Ellsbury's speed but besides that, they are returning nearly their entire championship roster from last season. A healthy season from Clay Buchholz should help bolster the rotation and John Farrell will be faced with an interesting decision as to who will start in center field for the Sox, Grady Sizemore or Jackie Bradley Jr.

2- Dodgers

The Dodgers have as much potential as any team in the MLB but also the most risk. If Matt Kemp remains healthy for even 120 games and Yasiel Puig can produce similar numbers to last season, the Dodgers will be the team to beat in the NL. An injured Kemp, regression from Puig, concerns over Carl Crawford's and Adrian Gonzalez's age and a lack of rotational depth, however, could derail the Dodgers on their quest for a World Series title.

3- Cardinals

The Cardinals have been one of the most successful franchises in the MLB over the past decade and that looks to be the case in 2014. There are no holes in their roster and their experience should carry them far into the playoffs.

4- Tigers

People quickly forget how well the Tigers performed in the ALCS against the Red Sox. With the exception of David Ortiz, the Red Sox lineup was totally dominated by the Tigers rotation and a rebound year from Verlander should help propel Detroit into the playoffs yet again.

5- Nationals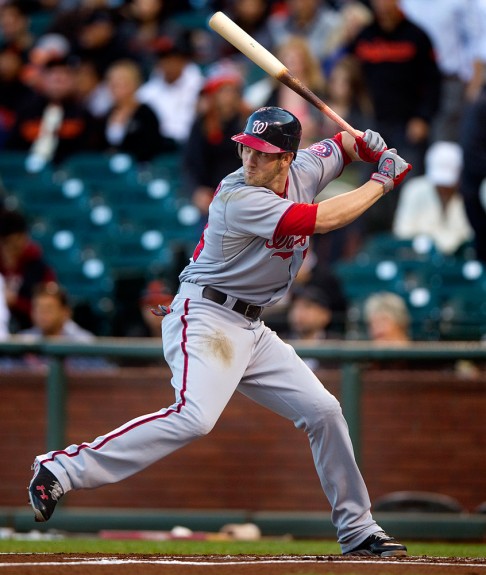 Though there are some concerns in their lineup, the Nationals rotation should be one of the best in the MLB this season. Anchored by young aces Stephen Strasburg, Gio Gonzalez and Jordan Zimmerman, the Nationals will go as far as their rotation takes them.

6- Tampa Bay Rays

Despite having one of the lowest payrolls in the league, the Rays have amassed an impressive amount of young talent, specifically in their rotation. Matt Moore, Alex Cobb, David Price, Jeremy Hellickson and Chris Archer are all very talented pitchers who should have success in the stacked AL East and the Rays will make a serious run at the Wild Card spot in the AL.

7- Atlanta Braves

The Braves are a great bounce-back candidate for 2014. BJ Upton can't do any worse than he did last season and Justin Upton and Jason Heyward could finally break out this season. One player to watch is Julio Teheran, who could have a real shot at contending for a Cy Young this season.

8- Texas Rangers

The Rangers added slugger Prince Fielder to their already powerful lineup this offseason, though there are concerns about their rotation. The Rangers success hinges upon Yu Darvish's health, which, at the moment, is looking questionable at best.

9- LA Angels


After a very disappointing 2013 season, the Angels are poised to have a nice season in 2014. Albert Pujols and Josh Hamilton should both rebound and when they do, the Angels will have a lineup capable of carrying them into the playoffs. Their rotation has some question marks but there is plenty of time to address those issues.

10- Oakland A's

Much like the Rays, the A's are a low budget team that consistently puts a talented team on the field due to a brilliant front office. The top of the A's rotation is especially promising this year with Sonny Gray taking the mound on opening day for Oakland and the teams positional depth should help them be contenders in the AL West.
Unlike many of the other positions, third base looks to be very deep in 2014. Does this mean you should wait until later rounds to snatch up a third baseman? Not necessarily. What it does mean is that there's some great value to be found in later rounds as well as the star power that you'd expect to find in the early rounds. Here are our rankings for 3B in 2014. (NOTE- Miguel Cabrera is not included as he is expected to shift back to 1B for the Tigers)

Sleepers- Will Middlebrooks, Nolan Arenado, Matt Dominguez

10- Pedro Alvarez- PIT

Alvarez is a classic one trick pony- he can hit for power, but that's about it. Much like an Adam Dunn, Alvarez will be a cheap source of power but will really hurt your fantasy team in just about every other category.

9- Brett Lawrie- TOR

Brett Lawrie is the perfect "post-hype sleeper" candidate. Just a few years ago he was touted as the one of the best prospects in the MLB but after a few disappointing seasons, many seem to have given up on Lawrie. The intangibles are still there, and 2014 could be the season that Lawrie finally puts it all together.

8- Kyle Seager- SEA

With the exception of Mariners fans, Seagar benefit more than anyone from the Mariners offseason spending. The addition of Robinson Cano to the lineup should not only take a little pressure off Seager, it should also increase his run total and RBIs. Expect a nice increase in production from Seager's 2013 numbers of .260/22/70.

7- Matt Carpenter- STL

Though Carpenter played mostly at 2B in 2013, he will most likely make the shift to 3B in 2014. Carpenter doesn't possess great power of speed, but he hits for average and scores tons of runs in a stacked Cardinals lineup. His .359 BABIP from last year should regress, but Carpenter is a great player to target if you don't want to draft a third baseman in the early rounds.

6- Ryan Zimmerman- WAS

Zimmerman is certainly one of the most talented third baseman in the league, but injuries have plagued nearly every one of his seasons in the MLB. Despite only averaging 133 games per season, Zimmerman has been a near lock for a .275 BA with 25 homers and 85 runs. Expect similar production for this season, but not much more.

5- Manny Machado- BAL

Machado's knee injury from late 2013 should be a slight concern for owners, but not a huge one. Machado is one of the most talented young players in the league and prior to his injury, he had only missed a total of 6 INNINGS of baseball in 212 career games. Should Machado make the opening day lineup, he would probably leap frog Josh Donaldson and David Wright to become the 3rd best third baseman in the league.

4- Josh Donaldson- OAK

2013 was Donaldson's breakout year as he hit .301 with 24 home runs with 93 RBIs. His batting average is a slight anomaly from his career averages so there is a small concern that it could drop a bit, nevertheless Donaldson is a talented player who should be targeted in the early rounds of your drafts.

3- David Wright- NYM

At this point in his career, you know what to expect from Wright. He will hit above .300 and will be a threat for 20/20 while driving in a good amount of runs and scoring them as well. His age could be a factor in the upcoming years but for 2014, Wright should produce like he has in the past.

2- Evan Longoria- TAM

Despite injuries that plagued him earlier in his career, Longoria finally stayed healthy in 2013 and his numbers reflect that. Longoria batted .269, par with his career average, while hitting 32 homers and driving in 88 runs. The Rays lineup was a bit disappointing in 2013 but should rebound in 2014 and with it expect an increase in RBIs for Longoria. Anything after the first or second round and Longoria should be considered a total steal.

1- Adrian Beltre- TEX

Well, did you expect anything else? Beltre has averaged a .312/33/100 batting line over the past three seasons and is the only 3rd baseman over that period to hit over .275 with 25 homers in each of those seasons. Yes, his age could start to become a concern in the coming years, but for 2014 Beltre should produce just like he has in previous years.
MLB Position Rankings: First Base
2014 looks to be a deep year for many positions, but 1B is not one of them. Traditionally a position filled with elite hitters, the quality of talent at first base drops off alarmingly quickly. That being said, there is some good value to be found in the talent pool. Here are the top 10 rankings for first base in 2014. Make sure to check back soon for second base rankings!





Sleeper Picks- Jose Abreu, Ryan Howard, Logan Morrison, Brandon Moss




10- Eric Hosmer

After Hosmer's 2011 rookie campaign, scouts and owners alike were salivating over Hosmer's talent and potential as a hitter. Fast forward 3 years and Hosmer has been unable to replicate the power he showed at the plate during his first season. 2014 will be a pivotal year for Hosmer but we predict that he will continue to put up the mediocre numbers that he did last year.



9- Adrian Gonzalez
Gonzalez is perhaps one of the safest picks in the top 10 for first baseman but he also has one of the lowest upsides. Gonzalez has most likely seen his best years pass, but that doesn't mean he can't still contribute at the plate. He won't hit 40 homers like he did in 2009 but hitting in the cleanup spot for the stacked Dodgers will ensure another solid season for Gonzo.
8- Buster Posey
Yes, Posey plays predominantly as a catcher, but he has 1B eligibility in ESPN fantasy so for the sake of this blog, we will include him in the 1b rankings. Posey had a solid 2013 season in which he hit .294 with 15 home runs and we think he will only improve upon those numbers in 2014.
7- Edwin Encarnacion
Encarnacion is a very interesting player to watch in 2014 and beyond. He seemingly broke out in 2012 out of nowhere and continued his success in 2013 with 36 homers. A closer look at his peripherals, however, suggest that Encarnacion's elite numbers have been the result of luck (and maybe some banned substances?) Be careful with Encarnacion in 2014.
6- Chris Davis
Davis hit more home runs in 2013 than he had hit in his 2008, 2009, 2010 and 2011 seasons combined. He's a good first baseman and power hitter, but he's not as good as his 2013 numbers looked. Look for Davis to be a major regression candidate this season.
5- Freddie Freeman
Freeman has a very good 2013 year for the Braves at first base. He finally showed the patience at the plate that scouts had been looking for which helped boost his average to a very impressive .319. What should benefit Freeman most in 2014, however, is the resurgence of the Braves lineup. The Upton brothers both have a lot of room to grow from last season and if they finally start producing like they can, Freeman will benefit greatly in the form of increased runs and RBIs.
4- Prince Fielder
Fielder is another player who has already seen his prime pass but will still contribute in 2014. Something around .280 with 25 homers and 95 RBIs seems realistic for the first baseman's first season with the Rangers.
3- Joey Votto
Votto is about a safe of a pick as you can get in the first round and should be top 5 pick in every league this season. While owners might get slightly frustrated by his lack of RBIs, Votto should continue to hit for power while scoring runs and maintaining a batting average over .300. What else can you ask from your first baseman?
2- Paul Goldschmidt
Goldschmidt had a great 2013 season and finished in the top 5 for ESPN's player rater. He's still only 26 years old and is one of the only first baseman who can contribute in the steals category as well as the power category. Goldschmidt should be a top 5 pick in every league in 2014.
1- Miguel Cabrera
After the departure of Prince Fielder, Cabrera should regain his 1B eligibility just a few weeks into the 2014 season. When he does, he will be far and away the best first baseman in the league.
Sure, Opening Day is over 2 months away, but Spring Training is just around the corner! As such, we will be ranking the top 10 players at each position for the 2014 season. For the first installment, we will be ranking Catchers. Check back soon for 1B rankings!

Sleepers- Devin Mesoraco, Yan Gomes, Josmil Pinto

10. Matt Wieters- Wieters is coming off a somewhat disappointing 2013 campaign in which he batted just .235 with a .287 OBP. While earlier in his career the sky was the limit for Wieters, his value will be seriously hindered by his inability to get on base. One reason for owners to have hope, however, is the fact that Wieters posted a career low .247 BABIP in 2013. His next lowest was a .274 and in 2014,
look for his BABIP and thus his batting average to experience a pleasant bump.


9. Wilson Ramos- After a injury-filled 2013 season, Ramos is a great bounce back candidate for 2014. Despite playing just 78 games last season, Ramos hit 16 home runs while driving in nearly 60 runs. If he can stay healthy for the whole season in 2014, Ramos will provide great value at a relatively inexpensive price.

8. Jonathon Lucroy- While Lucroy enjoyed a solid 2013 campaign, there is reason to believe that his 2014 one will be ever better. Last season his BABIP was it's lowest since his rookie season and was a full 20 points lower than his career average. Look for his peripherals to return to average in 2014 and look for Lucroy to be a solid option at catcher.

7. Wilin Rosario- Much of Rosario's value depends on his health. He has yet to play more than 121 games in a season and until he does, his stats won't see much of an improvement. Rosario hit .292/21/79 in 2013, which were buoyed by a career high .344 BABIP. Though he will still provide good value in 2014, be careful of how early you target Rosario.

6. Brian McCann- McCann is an interesting player for 2014 as he should benefit from the move to the AL East. A career .277 batter, McCann's average AIR is 105. AIR measures how favorable a park is to pitchers or batters, with a score over 100 showing that a player has played in mostly hitter friendly parks. McCann, however, is moving to Yankee Stadium which is a notoriously hitters friendly park as well, with 1.087 runs produced there for every 1 run produced in the average stadium. A weak BABIP in 2013 should also rebound in 2013 which makes McCann an enticing candidate for 2014.


5. Salvador Perez- While Perez might not have had the "breakout" season that some experts were
predicting for 2013, he still provided good value for owners while hitting for a mediocre Royals team. I have high hopes for the Royals in 2014 and Salvy should benefit greatly from that. Look for 2014 to be the year that he finally breaks out.

4. Carlos Santana- Though he is only 27 years old, there is little reason to believe that Santana has still has a lot of room to grow as a hitter. His eye at the plate has gotten progressively better and the power is there but hitting in a weak Cleveland lineup and hitting at the pitcher-friendly Progressive Field will prevent Santana from making any real strides in 2014. That being said, Santana could still hit .270/25/80, making him the 4th best catcher in fantasy.

3. Yadier Molina- 2014 will be Molina's 11th season in the league and he is showing no signs of slowing down, which is simply incredible when you look at the average career duration of catchers in the MLB. Molina finished 3rd in MVP voting in 2013, thanks to the best defensive play of any catcher in the league as well as a strong season at the plate. While his 2012 numbers (22 home runs) are starting to look like a bit of an anomaly, Molina should continue to hit for a high average while driving in lots of Cardinals runners.


2. Joe Mauer- Though concussion concerns are always a factor, Mauer might actually benefit from some of them in 2014 as the Twins have decided to put him at 1B full time. Luckily for fantasy owners, he should retain his catching eligibility which makes him even more valuable. Playing at first will certainly put less strain on Mauer's body than being behind the plate and his numbers at the plate could actually benefit as well. His home run numbers have been very unpredictable throughout his career but Mauer should still provide lots of value through his extremely high batting average and knack for scoring and driving in runs.

1. Buster Posey- Well, did you expect anyone else at the #1 spot on the list? Though he is just 26,
Posey has solidified his spot as the best catcher in the game. Even in a "down year" in 2013, he hit .294 while driving in 72 runs. Posey should experience a slight rebound in 2014 which makes him the clear choice for first catcher off the board on draft day.
After the introduction of Clark the Cub, we thought it would be appropriate to rank the best mascots in the MLB. Since they are mascots, there is no real formula to determine which mascot is the "best," so these rankings will be solely based on the eye test. Which mascot is your favorite? Make sure to leave a comment!
27. Swinging Friar (San Diego)- A lack of notoriety really hurts the "Swinging Friar's" case. Wait, what even is a swinging friar?
26. DJ Kitty (Tampa)- Why Tampa Bay decided to make their mascot a DJing Kitten we are not sure, but we are sure that it is hilariously bad.
25. Baxter the Bobcat (Arizona)- Much like the "Swinging Friar" in San Diego, we aren't quite sure how the Diamondbacks chose a Bobcat as their mascot. Nevertheless, Baxter's habit of wearing a speedo in front of children scares us a little bit (or a lot.)
24. Sluggerrr (Kansas City)- At first glance Sluggerrr seems to be a pretty solid mascot. He has, however, been involved in more than one (very) inappropriate scandals (we won't share the details) his stock plummets big time.
23. Billy the Marlin (Miami)- Billy the Marlin has all the intangibles for being a good mascot; he relates to his team, is a memorable figure and even has his own kids club where children can interact with him during Marlins games. Only problem is, well, he is the Marlins mascot. Further hurting his reputation is the fact that he once knocked an old man unconscious (albeit accidentally) when he shot a t-shirt at the mans eye. Yikes.
22. Clark the Cub (Chicago)- The MLB's newest mascot, Clark is just a few days old at this point. Instead of spending money on new mascots, the Cubs might want to spend a little more money trying to rebuild their franchise. Clark's lack of pants also creeps us out a bit.
21. Orbit (Houston)- Don't get us wrong, Orbit is a really cool mascot. There is a direct correlation between his name and his teams and he is involved in lots of community service around the Houston Area. The Astros, however, stink, and getting kicked out of games (literally) for arguing balls and strikes isn't cool either.
20. Homer (Atlanta)- Homer is cool enough, but he doesn't bring anything special to the table. We do like his baseball head, however.
19. Paws (Detroit)- Paws is as promising of a mascot prospect as it gets. A few more years of development and he will become a true all-star.
18. Dinger (Colorado)- Why the Rockies chose a purple dinosaur as their mascot remains to be seen, but Dinger brings a lot to the table as a mascot; he is fun, loves bothering opposing players and has even started a fitness campaign for the children of Colorado.
17. Stomper (Oakland)- Why the Oakland Athletic's mascot is an elephant we are not sure, but we do
know that he is one of the best break-dancers around.
16. Slider (Cleveland)- While Slider's species remains a mystery, he loves to shoot hot dogs into the stands during games, which is good enough for us.
15. T.C. Bear (Minnesota)- T.C. Bear is a solid, middle of the pack mascot. He certainly isn't the cutest mascot out there, but he relates to his city and the fans like him.
14. Freebird (St. Louis)- Freebird is a giant Cardinal who loves talking pictures with people's heads in his giant beak. He also loves riding an ATV around Busch Stadium, which earns him his 14 spot.
13. Ace the Bluejay (Toronto)- Saying that Ace the Bluejay is the Bluejay's sole mascot wouldn't be telling the whole truth. Over the years they have introduced a wife for Ace (who mysteriously disappeared a few years later) and just last year, they introduced Jay (Ace's brother). Either way, the family is very cute and relates well to the team name.
12. Oriole Bird (Baltimore)- Oriole Bird is fun, relates to his team and the fans love him. What more could you ask for?
11. Southpaw (White Sox)- We aren't totally sure what Southpaw is, but he gained international fame when he was on President Obama's inauguration float.
10. Captain Jolly Roger (Pittsburgh)- We have officially reached the top 10. Captain Jolly Roger may not have the fame that some of the other mascots have, but he is a perfect mascot for the organization.
9. Rangers Captain (Texas)- One could argue that Rangers Captain relates better to his team name than any other mascot in the MLB, which makes him worthy of the 9 spot.
8. Mr. Red (Cincinatti)- Mr. Red not only is a great fit for the Reds, but his mustache would make even the manliest of men jealous.
7. Mariner Moose (Seattle)- Mariner Moose has one of the richest histories in mascot history, over the years he has 1. Broken his ankle during a mid-game stunt 2. Been nominated for Vice President (by Ken Griffey Junior nonetheless) and 3. Invented his own cheer for Mariners fans to shout during games. Pretty cool if you ask us.
6. Bernie Brewer/The Sausages (Milwaukee)- The Brewers front office makes up for their horrible team by giving the fans not one, not two, not three, not four, not five, but 6 different mascots. Sure, 5 of them may be sausages, but their tradition of racing around the stadium every game is a great one and a fan favorite for sure.
5. Lou Seal (San Fransisco)- Lou Seal might take the prize for coolest mascot in the MLB. He rocks a sweet pair of sunglasses and was even saved by Bat-Kid on one of the most heartwarming days you'll ever see.
4. Phillie Phanatic (Philadelphia)- Phillie Phanatic is one of the best mascots in the MLB, but a lack of correlation between his team name and his species prevents him from breaking the top 3.
3. Wally the Green Monster (Boston)- Named after the famous Green Monster in left field of Fenway Park (or was it the opposite way around?) Wally has certainly gained a huge reputation as a great mascot over the years.
2. Mr. and Mrs. Met (NYM)- Mr. and Mrs. Met might be the most famous of all the mascots in the
MLB, and deservedly so. They have been cheering on their team for nearly 50 years and are even members of the Mascot Hall of Fame (yes, that really exists.)
1. The Presidents (Washington)- In perhaps the most enjoyable mascot tradition in all of baseball, the Nationals Presidents (George Washington, Abe Lincoln, Thomas Jefferson and Teddy Roosevelt, with William Taft joining at times) run around the stadium in a giant race, with each president using whatever antics possible to win the race. A video of these antics can be found
here
.
In the latest installment of the A-Rod saga, the MLB has decided to reduce his suspension from 211
es to 162 games (The full 2014 season plus playoffs.) A-Rod has vowed to continue his fight, saying "No player should have to go through what I have been dealing with, and I am exhausting all options to ensure not only that I get justice, but that players' contracts and rights are protected through the next round of bargaining, and that the MLB investigation and arbitration process cannot be used against others in the future the way it is currently being used to unjustly punish me." The rest of his statement can be found here. This decision comes as a relief to Yankees fans as the Yankees now have $27 million dollars of freed up cap space for the 2014 season. Could this mean an aggressive run at Japanese pitcher Masahiro Tanaka? Only time will tell.
Attending an MLB game is truly something special. Part of what makes this experience so enjoyable is the stadium. Nearly every stadium in the MLB boasts something special but how can you rank stadiums when they are all so different? Three major categories stood out to me- History, Atmosphere and fan draw. For history- How old is the stadium? What has happened there? Is there a rich history or has truly nothing special happened there (Cough Cough Marlins Park)? For the second category, atmosphere, is the stadium nice? Any cool restaurants or activities? For the last category, fan draw, we looked at the following- Is the team good? Any fun traditions or any real reason to visit the park? We gave each stadium a grade of 1-10 in each category for a total of 30 possible points. Here are the top 5!
Wrigley Field- 25/30
History- Behind Fenway Park, Wrigley has the richest history in baseball. Built in 1914, Wrigley has seen 5 World Series over the years and countless baseball legends have called the field home. GRADE- 10
Atmosphere- Wrigley is one of the most enjoyable places to go see a baseball game. The Field truly gives an old-school vibe and you can easily imagine what it was like almost 100 years ago. GRADE- 9
Fan Draws- The Cubs have been one of the most frustrating teams in the MLB over the past decade and fans will tell you that the franchise is cursed, as they have not won a World Series since 1908. Besides it's history, the Ivy on the outfield walls is the only true draw to the stadium. GRADE- 6
AT&T Park- 25/30
History- The Giants have a rich history, winning 7 world series in franchise history. Even though only 2 have come at AT&T park, there have been multiple no-hitters, a perfect game, and Barry Bonds broke Hank Aaron's home run record there. GRADE- 9
Atmosphere- Although I have never experienced the atmosphere at AT&T park, it is supposedly one of the best in the MLB. With a prime location on the water and countless amenities, it is easy to see why. GRADE- 9
Fan Draw- Although the Giants have won 2 World Series in the past 4 years, the 2013 season was a disappointment for the franchise and the future looks a bit shaky. While the atmosphere is nice, there are no true draws for fans with the exception of McCovey Cove in right field. GRADE- 7
Dodger Stadium- 26/30
History- Dodger Stadium has been blessed with one of the richest histories in baseball. 8 World Series, an all star game and even the OLYMPICS have been held in Dodger Stadium, let alone a variety of individual accomplishments. Grade- 10
Atmosphere- Dodger Stadium is a great place to go see a ball game. Fans are friendly, parking is easy and the games have a very nice atmosphere. A lack of major draws brings the grade down a slight amount. GRADE- 7
Fan Draw- The Dodgers are one of the most exciting franchises in baseball. With stars like Hanley Ramirez, Matt Kemp, Clayton Kershaw and Yasiel Puig, going to see a Dodgers game is a great time. GRADE- 9
Busch Stadium- 28/30
History- Although it was built in 2006, the stadium has held 3 separate World Series in it's short history. Since it was built where the old Busch Stadium was, the location's history extends much beyond 2006. GRADE- 8
Atmosphere- Busch Stadium is one of the best places to go see a ball game. It is located in downtown St. Louis and fans are treated to a spectacular view of the city from the stadium. Add in great weather and countless amenities and Busch Stadium gets a high mark in the atmosphere category- GRADE- 10
Fan Draw- The Cardinals have played in 3 World Series in the past 7 seasons and they are showing no signs of slowing down. With a great atmosphere and a great team, who wouldn't want to go see a game there? GRADE- 10
Fenway Park- 30/30
History- Fenway is the undisputed champion when it comes to history. It has hosted 10 World Series and one of the coolest parts about Fenway Park is how it has hosted professional soccer, NHL and NFL games as well. Countless baseball legends such as Babe Ruth and Ted Williams have called the park home as well. GRADE- 10
Atmosphere- Fenway Park is a fantastic place to see a baseball game. The fans are friendly, the food is excellent and every true baseball fan needs to see a game there in their lifetime. GRADE- 10
Fan Draws- The Red Sox have won 3 World Series in 9 years and look to continue their success in years to come with a great young core. Fenway Park is located in downtown Boston and fans love to see games there as shown by their record sellout streak. GRADE- 10
Here are our 21-50 rankings for the 2014 Fantasy Baseball Season! You can find 1-10
here
and 11-20
here
. Check back in a few days for 51-100!
21- Felix Hernandez- 2013 Stats (12-10, 3.04 ERA, 216 SO)
The Mariners' aggressive offseason spending could really benefit Hernandez, as Cano will provide increased run support for the starter and the possible addition of David Price would also ease a little pressure at the top of the rotation.
22- David Wright- 2013 Stats (.307, 18 HR, 58 RBI)
Wright still produced All Star numbers despite having an injury-shortened 2013 campaign. He should only improve on those numbers in 2014.

23- Jose Fernandez- 2013 Stats (12-6, 2.19 ERA, 187 SO)
Fernandez is one of baseball's brightest young stars and should post even stronger numbers in his 2nd full season. Don't be surprised if Fernandez is the best pitcher in fantasy baseball by the end of the year.
24- Adam Wainwright- 2013 Stats (19-9, 2.94 ERA, 219 SO)
Wainwright was one of the league's best pitchers in 2013 and isn't showing any signs of slowing down.
25- Edwin Encarnacion- 2013 Stats (.272, 36 HR, 102 RBI)
The 3rd round is pretty late for someone who has 50 HR potential so owner's should be ecstatic if he drops to 25.
26. David Price- 2013 Stats (10-8, 3.33 ERA, 151 SO)
Price's value depends on who he ends up signing with. The current front runner is the Mariners and if Price does end up signing with them, he could be worth a top 20 pick.
27. Madison Bumgarner- 2013 Stats (13-9, 2.77 ERA, 199 SO)
Bumgarner is often overlooked but he has an incredible amount of talent and is playing in a relatively weak NL West division. These two facts make for a great pick in the late 3rd round.
28. Freddie Freeman- 2013 Stats (.319, 19 HR, 109 RBI)
Freeman is an RBI machine, due in part to the Braves potent lineup. Expect numbers similar to those of his 2013 season.
29. Bryce Harper- 2013 Stats (.274, 20 HR, 58 RBI)
Harper struggled with injuries in 2013 but for someone who is 21 years old he still put up incredible numbers. He should only improve in 2014.
30. Max Scherzer- 2013 Stats (21-3, 2.90 ERA, 240 SO)
Scherzer had a Cy-Young campaign in 2013 but a closer look at the peripherals reveal some troubling statistics. Scherzer should still have a great 2014 season, but expect some digression from his 2013 numbers.
31. Yasiel Puig- 2013 Stats (.319, 19 HR, 42 RBI)
After being called up in June, Puig put together one of the best second half's in baseball. If he can continue producing at that level, Puig will be an absolute steal in the 4th round.
32. Carlos Gomez- 2013 Stats (.284, 24 HR, 73 RBI)
The "other" Cargo finally broke out in 2014 after years of over-hype. Only time will tell if he can maintain these excellent numbers.
33. Zack Greinke- 2013 Stats (15-4, 2.63 ERA, 148 SO)
A change of scenery proved beneficial to Greinke as he put together a stellar 2013 season with the Dodgers. A strong lineup and rotation should ensure that Greinke has another great season in 2014.
34. Matt Kemp- 2013 Stats (.270, 6 HR, 33 RBI)
Kemp is one of the toughest values to determine in the 2014 draft. We know what he can do what he's healthy, but, well, he's never healthy. Can he finally finish a season without any serious injuries? If he does in 2014, he could put up top 5 numbers.
35. Cliff Lee- 2013 Stats (14-8, 2.87 ERA, 222 SO)
After 14 seasons in the MLB, Lee is showing no signs of slowing down. 2014 should be another strong year for the ace.
36. Dustin Pedroia- 2013 Stats (.301, 9 HR, 84 RBI)
While the lack of HRs is slightly concerning, Pedroia has shown what he can do at Fenway and there is no reason not to believe that his numbers will rebound after a slightly disappointing 2013 season.
37. Jason Kipnis- 2013 Stats (.284, 17 HR, 84 RBI)
Kipnis is one of the most exciting young players in the league and should give Pedroia a run for his money as the second best 2nd baseman in the league.
38. Cole Hamels- 2013 Stats (8-14, 3.60, 202 SO)
Hamels is the classic example of why wins are a horrible way to measure a pitchers talent. Despite putting up great numbers in 2013, he had a 8-14 record due to weak run support and bad luck. Expect a bump in wins this year and with it, increased value in fantasy.
39. Justin Upton- 2013 Stats (.263, 27 HR, 70 RBI)
Just last year Upton was considered a borderline 1st round draft pick. He has the talent but has yet to put together the season that analysts know he can. Will 2014 be the year?
40. Buster Posey- 2013 Stats (.294, 15 HR, 72 RBI)
Posey was hurt for much of 2013 and as a result his numbers suffer. There is a dearth at the catching position this year, which only boosts Posey's value.
41. Justin Verlander- 2013 Stats (13-12, 3.46 ERA, 217 SO)
After a string of Cy-Young quality seasons, Verlander regressed a bit in 2013. While his 2013 numbers aren't representative of how we feel he will pitch this year, don't expect numbers like he posted in 2011.
42. Jay Bruce- 2013 Stats (.262, 30 HR, 109 RBI)
Bruce is a cheap source of power for the 5th round. He is also one of the safest picks of the draft which is why owners will be salivating over him come 5th round.
43. Eric Hosmer- 2013 Stats (.302, 17 HR, 79 RBI)
Hosmer had a strong 2013 season but it was not quite what owners were expecting. 2014 could be the year where he finally gets there.
44. David Ortiz- 2013 Stats (.309, 30 HR, 109 RBI)
Ortiz is one of the most remarkable players in the MLB. At 38 years old he is still putting up MVP numbers and hasn't shown any signs of slowing down. Only being eligible at DH hurts his stock a little bit, but Ortiz is still a great value for the 5th round.
45. Jean Segura- 2013 Stats (.294, 12 HR, 49 RBI)
Segura is ranked 45 because we believe his first half was a better representation of his abilities than his atrocious 2nd half. If he can maintain the numbers he had for the first few months of 2013, he will be one of the most valuable players in fantasy.
46. Jose Bautista- 2013 Stats (.259, 28 HR, 73 RBI)
Joey Bats proved in 2013 that his 2010 and 2011 seasons were outliers. Sure, he still has tremendous power, but don't expect more than 30 or so home runs this season.
47. Chris Sale- 2013 Stats (11-14, 3.07 ERA, 226 SO)
Sale had a great 2013 campaign and should only improve on those numbers in 2014. A weak lineup is the only thing holding him back from being a truly great fantasy baseball pitcher.
48. Jose Reyes- 2013 Stats (.296, 10 HR, 37 RBI)
Much like Matt Kemp, Reyes' value fluctuates with his health. If he can remain healthy he can put up top 20 numbers but if he gets hurt again, owners will be sorely disappointed that they wasted a 5th rounder on him.
49. Albert Pujols- 2013 Stats (.258, 17 HR, 64 RBI)
Whether Pujols regressed in 2013 because he was injured or because he's getting older is tough to determine. Fantasy owners should hope it's the first because if that was the reason, he should be a major rebound candidate in 2013 and a steal in the 5th round.
50. Yoenis Cespedes- 2013 Stats (.240, 26 HR, 80 RBI)
Cespedes has the talent of an all star but the eye of a little leaguer. Unless he can significantly improve his patience at the plate, his value will be limited in fantasy baseball.
Baseball may have just ended but that can only mean one thing, fantasy baseball season is just beginning! Below is our current rankings for the top 10 players. Make sure to check back for more rankings, advice and tips that will help you win your 2014 Fantasy Baseball league!
1. Miguel Cabrera
While in years past Cabrera has been a lock for the first pick, this year is different. Cabrera's numbers certainly make him worthy of the pick but it will be interesting to see how his injuries are addressed this off season. If he doesn't progress at a reasonable pace, Mike Trout will most likely slip into this spot.
2. Mike Trout
Trout is the definition of a 5 tool player. He also contributes in a major way in nearly every statistical category in fantasy baseball. In 2013 Trout finished 2nd on ESPN's player rater and the 2014 season might be the year in which he overtakes Cabrera.
3. Andrew McCutchen
After 1 and 2, things start to get tricky. In his MVP 2013 season, McCutchen hit .317 while hitting 21 homers with 27 SB, putting him 6th on ESPN's player rater. While other players are certainly worthy of the 3rd spot, we feel that McCutchen should improve upon his numbers in 2014, making him a solid choice for 3rd overall.
4. Clayton Kershaw
Every year people advise not to take pitchers in the first round and every year they are proven wrong. Kershaw is as good as it gets; he won 16 games in 2013, striking out 232 batters while maintaining a sub-2 ERA. Kershaw should put up similar numbers this season, making him a solid top-5 choice.
5. Paul Goldschmidt
Goldschmidt's breakout 2013 season was not a surprise for those who have followed his ascent. Goldschmidt has incredible power and he showed it off during 2013, smashing 36 home runs, most in the NL while driving in 125 RBI's, best in the MLB. His 300+ batting average and Gold-Glove caliber defense certainly don't hurt either. Goldschmidt makes a strong case for a top-5 pick.
6. Robinson Cano
It will be interesting how Cano's fantasy value is affected after he signs a new contract this weekend. If he remains a Yankee, expect to see similar numbers as he has put up in past years- 300+ batting average, 30 homers and 100 RBIs. If he signs with a new team, however, his stock could rise or decline slightly depending on the caliber of the lineup he will play with, the division he will play against and the park he is in. Either way, Cano is a surefire first round pick.
7. Carlos Gonzalez
Gonzalez poses the biggest risk in the 1st round for fantasy owners, yet he also has as much potential as any other player being taken in the 1st round. Injuries have plagued Cargo during his career but if he can finally finish a season without a trip to the DL, he has top-3 potential. Despite only playing 110 games in 2013, Cargo hit 26 homers along with 21 steals. In a full season, Cargo could be a true 40-40 threat with a high batting average and 100 RBIs. If you're looking for a high-risk high-reward player, Cargo is your guy.
8. Hanley Ramirez
Another high-risk high-reward player is Hanley Ramirez. Much like Carlos Gonzalez, Hanley has been plagued by injuries for his whole career, though he has proven that he has the talent to put up top-5 caliber numbers. In 2013, Hanley only played 86 games but if you project his numbers (.345 BA, 20 HR, 10 steals, 57 RBI) over a full season, you're looking at MVP caliber numbers at a valuable position. Though Ramirez might not be a good pick in the top 5, he has the ability to produce those kinds of numbers.
9. Troy Tulowitzki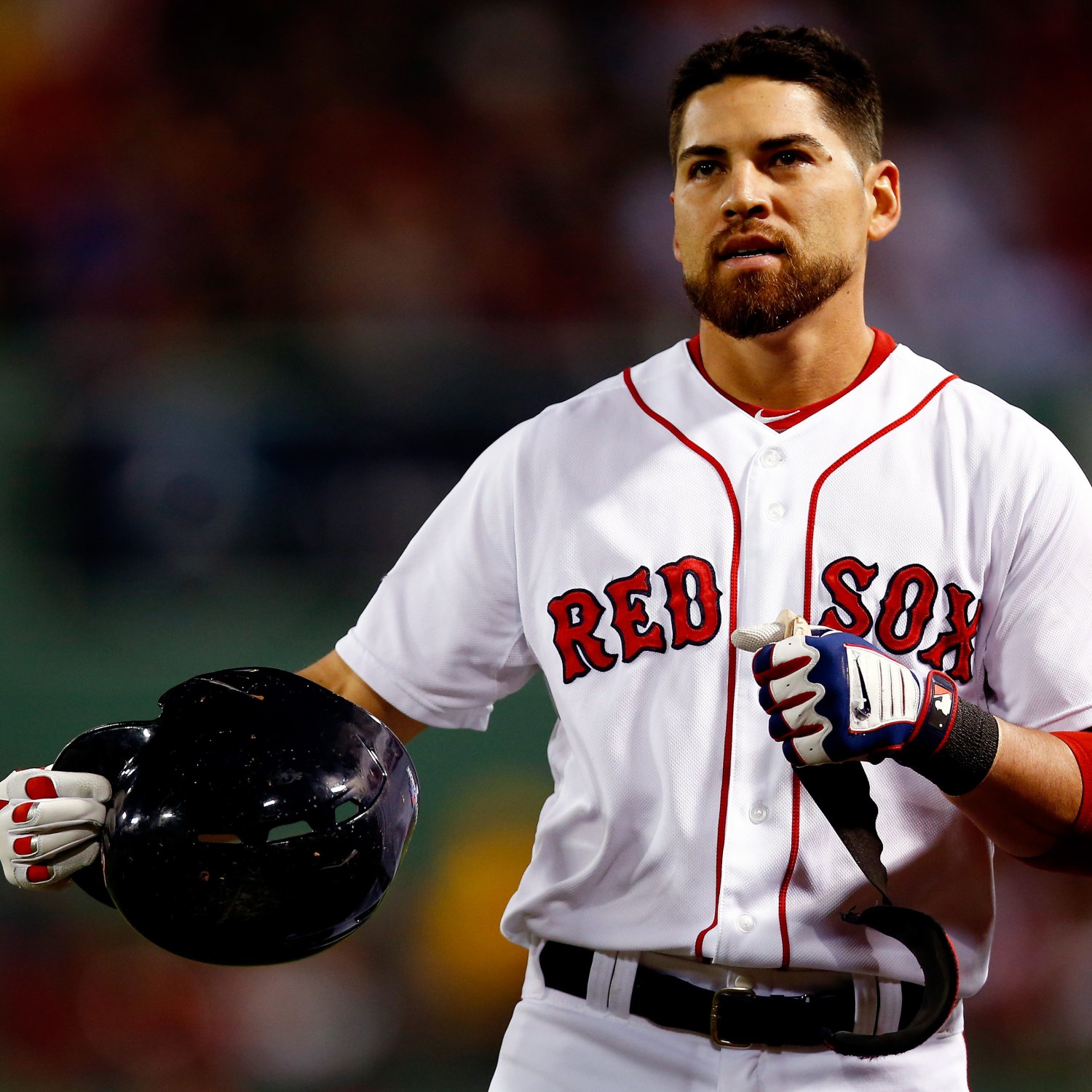 Tulowitzki makes a good case for the title of best SS in the league. With an 162 game average during his career of .295/29/103, Tulowitzki clearly has first round talent. Despite this, he has only managed to put together 2 seasons of over 150 games. Anything above a late first round pick for Tulowitzki is too high.
10. Jacoby Ellsbury
Much like Robinson Cano, Ellsbury's value will depend on where he ends up after this offseason. Although it remains to be seen whether his 2011 campaign, in which he hit 32 home runs, was a fluke, Ellsbury has shown the signs of being a true 5 tool player. Should he end up in weak division with a solid lineup around him, Ellsbury could be in for a huge 2014 season.
Check back in over the next few days for our 11-20 rankings!
As 2014 rolls around, it is officially time for fantasy baseball owners to start thinking about draft day. Sure, it may be 4 months away, but it's not like you're busy with fantasy football anymore.
1. Ryan Howard- 1B, Phillies
People seem to forget that a mere 2 years ago Howard was an all-star with good power and the ability to drive in runs. The past two seasons were injury-filled for Howard and even when he did play, it was evident that he was not 100%. An off season of recovery should benefit Howard and he could be a major steal in 2014.
2. Jackie Bradley JR.- CF, Red Sox
Entering 2013 Bradley was one of the most hyped prospects in baseball. He raked in spring training and amazingly earned a spot on the Sox opening day roster. A woeful April led Bradley to be demoted again before a few brief stints in the majors. After the departure of Jacoby Ellsbury, Bradley should have a starting spot on the Sox and will prove that 2013 was a fluke.
3. BJ Upton- CF, Braves
To be blunt about it, Upton sucked in 2013. He was truly one of the worst players in the MLB but people are quick to forget that this is the same player who almost went 30/30 in 2012. A closer look at the peripherals suggest that 2013 was an anomaly for Upton and he should definitely be targeted by owners in the late rounds of 2014 drafts.
4. Josh Johnson- SP, Blue Jays
Josh Johnson's 2013 season is the perfect example of how luck plays a major role in professional sports. His BABIP against was an astonishing .361, meaning opposing batters reached base on 36% of all balls they put in play. Compare that to Johnson's career average of .307 and it is easy to see how he struggled so much in 2013. Even his xFIP, or expected ERA with an average defense behind him and a league average HR/Fly ball rate, was 3.68, well below his actual ERA of 6.20. Even if Johnson's peripherals can come back to near his career averages in 2014, he should have a bounce back season and provide major value for owners.
5. George Springer- CF, Houston Astros
Springer is truly one of the most exciting players in baseball. In 2013 he played 135 games between AA and AAA and ALMOST went 40/40. Yes, you read that correctly, a 24 year old prospect almost went 40/40 last year AND he plays for the Astros. We aren't quite sure why Springer isn't getting more hype (he was recently rated the 58th best prospect in the MLB) but he certainly deserves it. We expect Springer to go at least 20/20 this season and in a few years, don't be surprised if Springer joins the elite 40/40 club.
Here are some of our favorite pictures from the World Series, in which we correctly predicted the winner of all 6 games! Congratulations to the Boston Red Sox!













Breaking News:
The Boston Red Sox are now World Series champions, after beating the St Louis Cardinals 6-1 in the sixth game of the 2013 World Series. This win for Boston is their eighth World Series title in franchise history, and their third in nine years. David Ortiz will likely be named MVP of the Series, but players such as Shane Victorino and Koji Uehara were key contributors to Boston's success in this series. Congratulations to the Boston Red Sox, especially after the tragic events that took place at the Boston Marathon. Boston Strong!
It has finally arrived. The holy grail of baseball is upon us. These next few days will determine whether the season was a success or failure for the Red Sox and Cardinals, both of whom are no strangers to the World Series. The teams have met 3 times before in the World Series, with the Red Sox sweeping the Cardinals in the most recent meeting in 2004. Both teams won 97 games this year and this series is shaping up to be as even as it gets.
Cardinals Preview-
The Cardinals rolled through the Dodgers in 6 games in the NLCS after narrowly defeating the Pirates in the NLDS. The starting rotation has clearly been the Cardinals biggest strength so far this postseason and rookie Michael Wacha has been nothing short of dominant in his first postseason. Wacha has
maintained a .30 ERA over his past 4 starts, going 29.2 innings and allowing a measly 9 hits to opposing batters. This matchup has the potential to be a true test for Wacha as the Red Sox have hit right handed pitching better than any other team in the league this season. Starters Wainwright, Kelly, and Lynn are also right handed, along with the majority of the Cards pen, so it will be interesting to see how manager Mike Matheny handles this conundrum. The Cardinals batters struggled at times during the NLCS, scoring just 21 runs in the 6 games against the Dodgers, but the offense truly exploded against Clayton Kershaw, arguably the single best pitcher in baseball, in game 6. Matt Holliday and Shane Robinson provided power for the Cards but the true focal point of their offense is Carlos Beltran. Simply put, Beltran is one of the best postseason hitters ever. He has hit .337 in the playoffs to go along with 16 homers and 37 RBI in just 45 games. This, however, will be Beltran's first World Series so it will be interesting to see if his success can carry over.

Players to watch:

The Cardinals Pen- The Cardinals have one of the best lineups and starting rotations in baseball. Then again, so did the Tigers, yet the Red Sox beat them in 6 games. The way the Red Sox achieved this was by running up pitch counts of the opposing starters early and feasting on the relievers. The Cardinals pen will be nothing short of pivotal in this series. The work that the starting rotation does will mean nothing if the pen cannot close out games for the Cards. Closer Trevor Rosenthol is inexperienced but has the stuff to shut down the Sox lineup, and set-up men Edward Mujica and Carlos Martinez have been fantastic this entire season and postseason. The title hopes of the Cardinals could rest in the hands of their pen.

Red Sox Preview:
Preview- Is there a more fun team to watch in the MLB than the Red Sox? Much like the 2004 team that swept the Cardinals in the World Series, this team is full of jubilant personalities and players that simply love playing baseball. Manager John Farrell echoed this sentiment following the ALDS series against the Rays, "They like to have fun, by evident by the beers and all that stuff. This is a group that loves to be together, and they know how to party together, I know that." The offense has looked shaky at times but they seemingly have a knack for winning games. Two grand slams and counting this postseason have also provided major boosts for the Sox. Koji Uehara and the rest of the pen have also been spectacular thus far and will try to continue the success against the Cardinals batters. The Sox rotation, however, has struggled this postseason, posting a 4.46 ERA so far. Lester has been solid for the Red Sox but after that, the rotation has been very inconsistent. Lackey was brilliant in the ALCS, throwing 6.2 shutdown innings against the potent Tigers offense, but he struggled against the Rays in the ALDS. The key for Lackey will be home-field advantage; during the 2013 season, Lackey had an impressive 2.47 ERA at home while posting a 4.48 ERA on the road. Farrell clearly realized this while setting his rotation for the World Series as he has Lackey slated to start game 2 at home as opposed to having him start game 3 on the road as many predicted. Buchholz had a great regular season but has struggled in his 3 postseason starts, allowing 10 earned runs in just 16.2 innings pitched. Peavy has also been horrendous for the Red Sox, sporting an ERA that is close to 9 in just 8.2 innings pitched over his 2 starts. If the rotation continues to fail to produce, the Red Sox will be in deep trouble against the Cardinals offense.
Player to Watch-
It will be very interesting to see what John Farrell does with 1B/C Mike Napoli for the road games in St. Louis. David Ortiz certainly won't see the bench for more than one game as he is the Red Sox's star and one of the best hitters in postseason history. Napoli, however, is the hottest hitter for the Red Sox right now and it will be hard to bench him. One option for John Farrell is to have Napoli catch a game behind the plate, play one game at 1st base, and have him sit one game. Napoli has yet to catch a game this season, but if Farrell has him catch Game 3, and then has him rest in Game 4, he would be more than ready to return to 1st base by Game 5.
SERIES PREDICTIONS
*****

NOTE- Clay Buchholz has been scratched from Game 3 and will supposedly start game 4 instead. As such, we now predict the Cardinals to win game 3 and the Red Sox to win game 4.
Game 1- Adam Wainwright vs. Jon Lester
Emotions run high as the series opens at Fenway. Red Sox take this one 5-2
Game 2- Michael Wacha vs. John Lackey
Michael Wacha has been the best pitcher in the MLB over the past month and he shuts down the Sox in this one. 4-1 Cards
Game 3- Joe Kelly vs. Clay Buchholz
As the series shifts to Busch Stadium the Red Sox regain the momentum and win this game 7-4.
Game 4- Lance Lynn vs. Jake Peavy
Peavy struggles in this one as the Cardinals tie the series up 2-2 with a 6-3 win in this game
Game 5- TBA
Late-inning heroics help the Red Sox squeak out a win in this pivotal game 5 to head back to Boston up 3-2. Final score- 4-3
Game 6- TBA
The Red Sox close out the series at home for the first time in nearly a century. 3-1 Red Sox
WORLD SERIES MVP- Xander Bogaerts
As the season comes to a close it's time for baseball experts around the country to make their decisions for awards. Here are our predictions for who will take home the hardware.
Rookie of the Year:
AL
Who will win? Wil Myers
Who should win? Wil Myers
Runner-up? Jose Iglesias
Top 5? Myers, Iglesias, Chris Archer, Dan Straily, Cody Allen
Despite joining the Rays in mid-June, Myers led all rookies with 53 RBI to accompany his 13 homers. Jose Iglesias is the only other rookie that stands out in the American League but a lack of offensive prowess will hurt Iglesias in the vote department. Chris Archer, Dan Straily and Cody Allen round out the top 5.
NL
Who will win? Jose Fernandez
Who should win? Jose Fernandez
Runner-up? Yasiel Puig
Top 5? Fernandez, Puig, Ryu, Shelby Miller, Julio Teheran
The biggest name in this category is rookie sensation Yasiel Puig. After joining the Dodgers in early June, Puig went on a 4 month tear that the Dodgers rode right into the playoffs. Puig annihilated NL pitching, batting .319 with 19 homers and 11 SB in just 104 games. The most deserving rookie, however, is clearly Marlins starter Jose Fernandez. Fernandez was one of the best pitchers in baseball over the past few months of the season and finished with a 2.19 ERA with 12 wins on an atrocious Marlins squad. He had 187 K's in just 172 IP as well. While the argument for both candidates is strong, Fernandez will win the ROY.
Cy Young:
AL
Who will win? Max Scherzer
Who should win? Max Scherzer
Runner up? Koji Uehara
Top 5? Scherzer, Uehara, Darvish, Felix Hernandez, Anibal Sanchez
The AL Cy Young race will be one of the most interesting races to watch. Max Scherzer is the favorite to win the award and he certainly deserves it, going 21-3 with 240 K's for the Tigers. The race gets interesting after that. With no clear favorite for runner up, we predict Koji Uehara will sneak his way into the spot. Uehara had the single best season from a reliever ever and his stats reflect it. From the time he took over the closer role in June until the end of the season, Uehara let up just 3 earned runs. 3. At one point during the stretch, Uehara retired 37 straight batters, shattering the previous record.
NL
Who will win? Clayton Kershaw
Who should win? Clayton Kershaw
Runner-up? Matt Harvey
Top 5? Kershaw, Harvey, Fernandez, Adam Wainwright, Zack Greinke
Kershaw is the clear candidate for Cy Young this year. He was undoubtedly the best pitcher in the MLB this season, throwing 236 innings while maintaining a measly 1.83 ERA along with his 16 wins. Kershaw will look to win the award for the second time in 3 years. As for runner up, Matt Harvey seems to be the most logical choice. Harvey was dominant this season before injuring himself in September, holding opposing hitters to a 2.35 ERA while winning 9 games with little run support. ROY candidate Jose Fernandez, Adam Wainwright and Zack Greinke close out the contenders.
Most Valuable Player:
AL
Who will win? Miguel Cabrera
Who should win? Miguel Cabrera
Runner-up? Chris Davis
Top 5? Cabrera, Davis, Mike Trout, Josh Donaldson, Koji Uehara
After his historic 2012 campaign, Cabrera put up nearly identical numbers in 2013. Chris Davis broke out this season, hitting 53 home runs with 138 RBI, and we predict that he will be the runner up for the MVP. After that the race is a toss-up but we predict that Mike Trout, Josh Donaldson and Koji Uehara will round out the top 5. Max Scherzer and Robinson Cano could also be in the mix.
NL
Who will win? Andrew McCutchen
Who should win? Clayton Kershaw
Runner-up? ClaytonKershaw
Top 5? McCutchen, Kershaw, Carlos Gomez, Paul Goldschmidt, Freddie Freeman
The NL MVP is truly a toss-up between McCutchen and Kershaw. While both put up worthy numbers, we feel that Kershaw was more valuable to his team and should win the award over McCutchen. We predict, however, that the voters will give the title to McCutchen. Part of this is due to the Pirates historic season but McCutchen's numbers certainly help as well. He hit .317 with 21 homers during the season along with 27 SB and 84 RBI. After McCutchen and Kershaw, we predict that Carlos Gomez, Paul Goldschmidt and Freddie Freeman will round out the top 5.
As nearly everyone knows, a controversial play ended game 3 of the World Series. First, here is the video for people who have yet to see the
play
. As you can clearly see, a collision occurred at 3rd base. Will Middlebrooks certainly raised his legs as Craig was making his way to home plate. Whether the contact was on purpose or an accident we will never know. What we do know is that in the MLB rulebook, rule 7.06b clearly states that "Under rule 7.06(b) when the ball is not dead on obstruction and an obstructed runner advances upon the base which, in the umpires judgement, he would have been awarded because of being obstructed, he does so at his own peril and may be tagged out." This rule perfectly describes the sequence that occurred on the play. Don't get me wrong, interference could have been called on the play. Jim Joyce, the 3rd base ump, certainly had a tough call to make and it was basically a judgement call. Was Craig in the baseline? Maybe. Was there anything that Middlebrooks could have done to avoid contact on the play? No. But one thing is for sure, Craig should not have been awarded home as a result of the play. Had Craig not continued home on the play, he would have been awarded home and the game would have been over. Instead, he proceeded to run home and was thrown out at the play. As rule 7.06(b) clearly states, Craig was running at "his own peril". What would have happened in extras is a mystery, but it is clear that the Red Sox should have at least had the opportunity to win this game.
Game 3: Adam Wainwright vs. Hyun-jin Ryu
As the series shifts back to Los Angeles for games 3 and 4, the Dodgers are starting to feel a sense of urgency. The offense is struggling. SS Hanley Ramirez has been battling a rib injury and might not be available for game 3 or maybe even the rest of the series. Cardinals ace Adam Wainwright is on the mound for game 3. Wainwright was brilliant in the NLDS, throwing 16 innings of 2 run ball with 15 strikeouts. He will look to continue this success come Monday night. He will go up against Dodgers starter Hyun Jin Ryu who struggled mightily against the Braves offense in the NLDS. He lasted just 3 innings while allowing 4 ER, striking out just 1. The key to success for the Dodgers will be Ryu; if he can return to mid-season form they have a shot, albeit a slim one, of winning the pivotal game 3 against the Cardinals. If he pitches like he did against the Braves, the Dodgers can say goodbye to their World Series hopes.
Bottom Line: A 9th inning rally, capitalized by a home run from rookie Yasiel Puig who has been struggling mightily recently, will propel the Dodgers to a 4-3 win at home.
Game 2: Clay Buchholz vs. Max Scherzer
After a hard-fought battle last night in which the Tigers finally prevailed by a score of 1-0, both teams view game 2 as decisive in the series. The Tigers have the opportunity to take a commanding 2-0 in the series while the Red Sox look to tie the series 1-1 before the series goes to Detroit for games 3 and 4. On paper, the pitching matchup in game 2 could be even better than the one in game 1, which is incredibly hard to believe after witnessing the dominance the Tigers pitchers showed last night. Sanchez was masterful in his 6 innings pitched, striking out 12 while no-hitting the Sox lineup. Sanchez ran into trouble with his pitch count, throwing 116 pitches in just 6 innings, which explains why Jim Leyland had to pull him early. Leyland left the game in the capable hands of the Tigers pen, who held the Sox hitless until the 9th inning when Daniel Nava finally hit a bloop single into center. It was just the 2nd time in MLB history that a no-hitter was broken up in the 9th inning of a playoff game. Although they ended up losing the game, the Red Sox held the potent Tigers offense to just 1 run and despite only getting 1 hit in the game, the Red Sox offense certainly had opportunities to score runs, specifically in the 6th inning where they loaded the bases with just 1 out, only to have consecutive batters fall victim to Sanchez's nasty slider. Now, onto game 2. Scherzer is the favorite to win the AL Cy Young and Buchholz would have certainly been in the conversation had he been healthy the entire season. Buchholz was 12-1 in his 16 starts with a 1.59 ERA which would have easily won the ERA title had he thrown more innings. Instead Buchholz was plagued by injuries and only threw 108 innings this season. Scherzer, on the other hand, pitched an entire season for the Tigers and racked up 21 wins to accompany his 2.90 ERA. Both offenses struggled in game 1 of the series so it's likely that runs will be hard to come by for a second straight game.
Prediction- The winner of this game will be whoever can run up the opposing pitcher's pitch count earlier. This is a specialty of the Red Sox which will bode well for them. 2-1 Red Sox.
Game 2: Clayton Kershaw vs. Michael Wacha
After an extra innings battle last night that finally ended with a Cardinals victory, the Dodgers are looking to bounce back in a critical game 2. Ace Clayton Kershaw will certainly be at his best tonight and he will be facing 22 year old Michael Wacha. Wacha has been arguably the hottest pitcher in baseball in the last month and this will be his first career start against the Dodgers. The Dodgers will be without Andre Ethier in the outfield but Hanley Ramirez is in the lineup after some concern that a rib injury would hold him out of the game.
Prediction- Dodgers win 2-1 in a fierce pitching battle.
Game 1: Jon Lester vs. Anibal Sanchez
The Red Sox took care of business in the ALDS against the Rays, winning 3 of 4 to move onto the ALCS. The Tigers went 5 against Oakland but finally edged out the Athletics in a close game 5. The Red Sox offense looked potent against the Rays including a shelling of Rays ace David Price in which he gave up 7 runs in 7 innings. The Red Sox will look to continue that momentum against Tigers started Anibal Sanchez in game 1 of the ALCS. Sanchez struggled against the Athletics in the ALDS, giving up 5 earned runs along with 8 hits and two walks in just 4.1 innings pitched. Lester, on the other hand, was dominant against the Rays offense in the ALCS, giving up just 3 hits over 7 innings.
Game 1 Prediction- Red Sox get to Sanchez early and win 8-3.
Series Prediction- Red Sox in 5
After an exciting first round of playoffs in which we correctly picked 3 of the 4 winners, we will be predicting every single game of the NLCS and ALCS! Check back every day for new predictions!
St. Louis Cardinals vs Los Angeles Dodgers
Game 1: Joe Kelly vs. Zack Greinke
Game 1 of the NLCS looks to be a pitchers duel from the start with former Cy Young winner Zack Greinke taking the mound for the Dodgers and 25 year old Joe Kelly, who had a stellar 2.69 ERA this season, taking the mound for the Cardinals. Greinke pitched well in his start for the Dodgers in the NLDS letting up 2 ER over 6 innings pitched, striking out 3 in the process. Greinke ended up taking the loss as the Dodgers offense was shut down by opposing starter Mike Minor. It was the only game in the series that the Dodgers struggled offensively as they put up 26 runs in just 4 games. Rookie Yasiel Puig was a big contributor in the series, racking up 8 hits in 4 games and Hanley Ramirez continued his hot streak, batting .500 with a HR. It's worth noting that Greinke only threw 83 pitches in his start and has had 6 days of rest so he will look to come out strong Friday night. Joe Kelly was inefficient in his start in the NLDS series vs. the Pirates giving up 3 runs and walking 4 batters in just 5.1 innings pitched. He was not charged with a loss but the Cardinals did end up losing the game 5-2. The Cardinals offense struggled during the NLDS, only scoring 21 runs in 5 games against a Pirates rotation that certainly isn't as strong as the Dodgers. Notoriously clutch postseason hitter Carlos Beltran was one of the only batters who performed for the Cardinals in the NLDS, hitting 2 home runs with 6 RBI's. Yadier Molina had a .400 OBP in the series as well. The Cardinals will go as far as their pitching takes them this postseason.
Prediction: Dodgers get to Kelly early and don't look back. 7-3 win for the Blue Crew.
Los Angeles Dodgers vs. Atlanta Braves
Dodgers: Anchored by one of the best rotations in baseball the Dodgers look to be a formidable threat come playoff time. Ace Clayton Kershaw, the best pitcher in the entire MLB, can shut down any lineup in the game and Hyun Jin Ryu has looked fantastic in his first full season in the majors with 14 wins and a sub 3 ERA. Zack Greinke has also been dominant with one of the best ERA's in the game to accompany his 15 wins. The Dodgers rotation is rounded out by Ricky Nolasco and Edison Volquez, both of whom are certainly capable of thriving in the post-season. While some may be concerned about the loss of Matt Kemp for the entire post-season, the Dodgers lacked Kemp for much of the regular season and their outfield is very solid even without him. Rookie sensation Yasiel Puig looks to be the NL Rookie of the Year and Carl Crawford has found success following his departure from the AL East last year. The Dodgers lineup is also anchored by first baseman Adrian Gonzalez, short stop Hanley Ramirez and the seemingly-ageless Juan Uribe who has been "murdering" the ball lately with 5 hrs in the past month. The Dodgers are one of the hottest teams in baseball and come playoff time, momentum can be the deciding factor between a deep playoff run and a first round departure.
Braves: The self proclaimed "under dogs" have already begun to gripe about how much attention the Dodgers are getting in this series. After an off-season filled with blockbuster transactions such as the Upton brothers the Braves came into the season as one of the favorites to win the NL East and a playoff run seemed likely. An incredibly disappointing season by BJ Upton certainly hindered the offense but the Braves finished the regular season with an impressive 96 wins. Julio Teheran has proven to be one of the most promising young pitchers in the game and Kris Medlen has been lights-out over the past month. The return of Jason Heyward should provide a spark in the offense that has struggled at times. Dan Uggla is in the midst of a 6/52 slump and starting pitcher Mike Minor has been inconsistent as of late with a 4+ ERA over the past month. First baseman Freddie Freeman and third baseman Chris Johnson have been solid throughout the season and outfielder Justin Upton, one of the streakiest players in the MLB, could catch fire at any moment. If the Braves get hot at the right time they could be a real threat in the playoffs.
Bottom Line: The Braves are simply over-powered by the top of the Dodgers rotation.
Dodgers in 3
Oakland Athletics vs. Detriot Tigers
Tigers: The Tigers enter the playoffs as one of the most feared teams in the MLB due to their balance on offense and on the mound. AL Cy Young candidate Max Scherzer has finally harnessed the skills that scouts knew he always possessed and Anibal Sanchez has put together the strongest year of his career. Justin Verlander has started to look more like himself as of late, striking out 22 batters in his past 12 innings, after a series of rough patches during the season. If this series goes 4 games, Doug Fister will get the start for the Tigers at home. The Tigers offense, led by MVP Miguel Cabrera, is one of the most high-powered in the league and has scored the 2nd most runs so far this season. Hampered by injuries as of late, Cabrera has seen a sap in power recently and Tigers fans should start to worry about Cabrera's health during the playoffs. Jose Iglesias, one of the best defensive SS's in the league, slugger Prince Fielder and utility-man Omar Infante round out the infield for the Tigers. 38 year old Torii Hunter has put together a strong offensive year for the Tigers in right field batting 304 with 17 homers. Hunter and Austin Jackson have anchored the outfield with the 3rd spot still uncertain as the playoffs approach. The Tigers bullpen has been shaky as of late with closer Joaquin Benoit blowing 2 saves in under a week.
A's: Billy Beane's A's always seem to be in contention come September and October. Without any true stars the A's are just an all-around solid ball club. After being tossed around between 4 teams in a span of 4 years forty year old Bartolo Colon has been an ace for the A's with an outstanding 2.65 ERA to accompany his 18 wins. Youngsters Jarrod Parker, Sonny Gray and AJ Griffin have been very consistent throughout the year and helped anchor one of the best starting rotations in the league with an AL leading 3.44 ERA. The Athletics offense has also been one of the leagues best, scoring 767 runs. Cuban Yoenis Cespedes, Josh Reddick and Brandon Moss have provided much of the power for the squad while Coco Crisp, Josh Donaldson and Jed Lowrie have also contributed quite a bit at the plate. If the A's can minimize their K's against the Tigers starters and drive up the pitch count, a victory seems like a good possibility.
Bottom Line: One of the most evenly-matched series in the playoffs goes 5.
Oakland, led by 2 brilliant starts from Bartolo Colon, prevails.
St. Louis Cardinals vs. Pittsburgh Pirates
Pirates: The cinderella story of the playoffs this year, this is the first time the Pirates will be playing in October in over 20 years. This is due largely in part to their impressive pitching staff, led by starters Fransisco Liriano, AJ Burnett, Charlie Morton and rookie Gerrit Cole. Liriano has found success in his first year at PNC Park after signing with the Pirates with the offseason, while 36 year old AJ Burnett has put up stats similar to last year's with the Pirates. Charlie Morton has been one of the best pitchers in the league after the all-star break and Gerrit Cole has been brilliant in his rookie season, putting up a 3.22 ERA over 130 innings. Led by MVP-candidate Andrew McCutchen the Bucs offense also looks to be a threat come October. After battles with concussions Justin Morneau has provided a boost to the Pirates lineup as well and he is joined by Neil Walker, Pedro Alvarez and Clint Barmes in the infield. Starling Marte, Marlon Byrd and Russell Martin round out the lineup for the Bucs. If the Pirates' rotation continues it's success and the lineup continues to produce at the rate it has been, the Bucs cinderalla story may have a happy ending after all.
Cardinals: Arguably the most experienced team in the playoffs, the Cards know how to handle the pressure that comes with October baseball. The Cardinals finished the regular season as one of the hottest teams in the league and look to maintain that momentum in the NLDS. Ace Adam Wainwright leads the rotation with Lance Lynn filling the #2 slot. Wainwright has 19 wins to go along with a 2.94 ERA and Lynn has also pitched quite well for the Cards, winning 15 games this season. Rookie Shelby Miller has thrust his name into the NL Rookie of the Year debate after winning 15 games this season while maintaining a 3.06 ERA. Manager Mike Matheny will have to make a tough decision concerning the 4th starter as both Michael Wacha and Joe Kelly are more than qualified for the spot. Joe Kelly seemingly had the spot locked up after a dominant stretch from July to September but then Wacha came along. In the month of September Wacha threw 31 and 1/3 innings while posting a 1.72 ERA and holding opponents to a .198 batting average. The highlight of this stretch came on September 24th when Wacha came one out away from no hitting the Nationals. An infield-single from Ryan Zimmerman in the bottom of the 9th prevented Wacha from becoming the 3rd pitcher this season to throw a no-hitter. The Cardinals offense is also very experienced in the playoffs and many players on the team actually perform better under pressure. Carlos Beltran might be the most notable post-season performer. Over 124 postseason AB's Beltran has hit 363 with 14 homers. Beltran is joined by Jon Jay and Matt Holliday in the OF, both of whom have ample playoff experience. Matt Carpenter, Matt Adams, Daniel Descalso and David Freese make up the infield for the Cards. As many remember, David Freese has thrived in October in recent years, specifically in 2011 when he won the NCLS and World Series MVP awards. The post-season experience of the Cards looks to be a major asset against the Pirates in the NLDS.
Bottom Line: This Cinderella story does not have a happy ending.
Cardinals in 4
Boston Red Sox vs. Tampa Bay Rays
Red Sox: After a lackluster 2012 season the Red Sox have shushed all the critics in 2013. New manager John Farrell has done wonders with the Sox lineup and a series of acquisitions have totally reshaped the Red Sox roster this year. Newcomers Jonny Gomes, Shane Victorino, Jake Peavy, Mike Napoli, David Ross, Ryan Dempster and Stephen Drew are all responsible for a big part of the Sox's success this year and will continue to be come playoff time. Gomes and Victorino along with Daniel Nava will team up with Jacoby Ellsbury in the outfield for the majority of the postseason, with Gomes and Nava most likely splitting time. Mike Napoli, a pleasant surprise for most Sox fans after concerns over a hip defect nearly led to the prevention of his acquisition, will bring postseason experience to first base and will look to continue his hot streak after batting .333 with 6 HRs and 16 RBI in September. He will be joined by Dustin Pedroia at 2nd base who also provides ample postseason experience with 115 AB's including many from the 2007 postseason where the Red Sox took home the championship. The left side of the infield will be composed of Stephen Drew and Will Middlebrooks who have combined for over 30 RBI in the past month. Jarrod Saltalamacchia will be behind the plate for the Sox with starters Lester, Lackey, Buchholz and Peavy on the mound. After a brutal 2012 season Lester has found his old form and has been a solid #1 starter for the Sox. After not pitching in 2012 following 2 subpar years for the 34 year old, Lackey has won 10 games for Boston to accompany a 3.52 ERA in 189 innings. Peavy and Buchholz have both been hot as of late but certainly not as hot as closer Koji Uehara. Over the past 3+ months Uehara has put together one of the most dominant stretches in the history of the MLB. Allowing just 1 run in over 40 innings as a closer, Uehara led the league with a 1.09 ERA (minimum 50 innings) and set the MLB record for lowest WHIP (also minimum 50 innings) with a .57 WHIP, shattering the old record of .61. The Red Sox have as much potential as any team in the playoffs and if their offense can keep producing at the rate it has been, no one will be able to stop Boston.
Rays: After a 4-0 victory over Cleveland Wednesday night in a 1 game playoff, the Rays earned a spot against the mighty Red Sox in the ALDS. Just a few weeks ago the Rays playoffs hopes seemed dismal but they won 15 of 20 and finally secured a chance at a playoff spot. Alex Cobb shut out the Indians and Matt Moore will look to maintain the momentum Friday night when he pitches game 1. Cy Young winner David Price will take the mound for game 2 and the Ray's starter for game 3 is TBD. If the series goes 4 games Cobb will most likely get the start. The Rays offense has struggled at times during the season and averaged a full run less than the Red Sox. David DeJesus, Desmond Jennings and rookie slugger Wil Myers offer a good combination of speed and power in the outfield and Yunel Escobar, Ben Zobrist, Evan Longoria and ex-Red Sox first baseman James Loney make up the infield. Veteran Jose Molina will play behind the plate for the Rays and will add playoff experience to a Rays lineup that has a lot of young players. The Rays will go as far as their pitching takes them in the playoffs.
Bottom Line: Tampa's pitching is good but the Red Sox offense is even better.
Red Sox in 4
We are proud to announce that The NFL Report will be adding a brand-new category to our very diverse collection of topics: Major League Baseball. The MLB will now be covered by our recently-introduced writer John Driscoll. Our new section is just in time for the MLB Playoffs, by far the pinnacle of the MLB season. Within the next few days, John Driscoll's first article will be published, as he will predict the winners of each and every game in the 2013 Postseason. Be sure to be back soon in order to see our MLB Predictions.